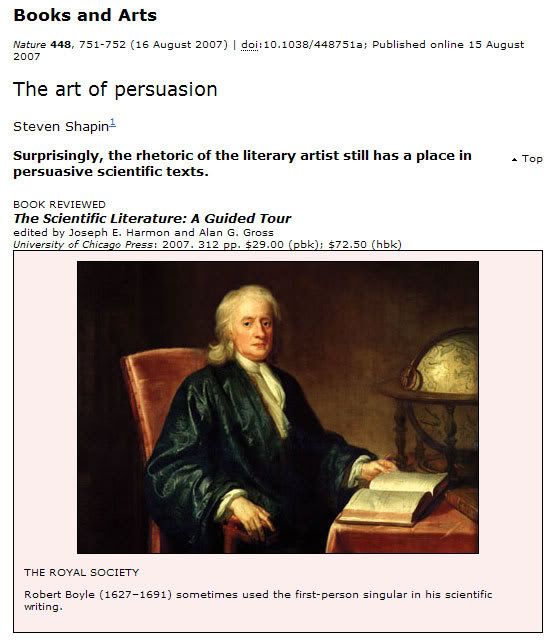 NOTE: IIDB did not allow discussion on this thread. They closed the thread within minutes of my posting it. Click HERE.
If you cannot see the type, the caption says this is "Robert Boyle."
In the last week or so, people here were giving Dr. Jerry Bergman a hard time about some typos in his footnotes … their message was clear … "Bergman is incompetent because of these things."
But what if we were that hard on Evolutionist authors, such as the one who wrote this Nature article …
Do you see anything wrong with this picture? That's Sir Isaac Newton, not Robert Boyle. Got to http://www.granger.com/ and put both names into the search box and see for yourself. But don't be too hard on this author. And lighten up on creationist authors while you're at it. After all, they are only human too.
******************************
SOME BERGMAN LINKS
Creationist Author Bergman on the Cutting Edge
Bergman's research supported by Recent Nature & Science Articles
Virus Knowledge Poll
Attack Jerry Bergman Thread
Nice Analysis of Bergman's Virus Ecology