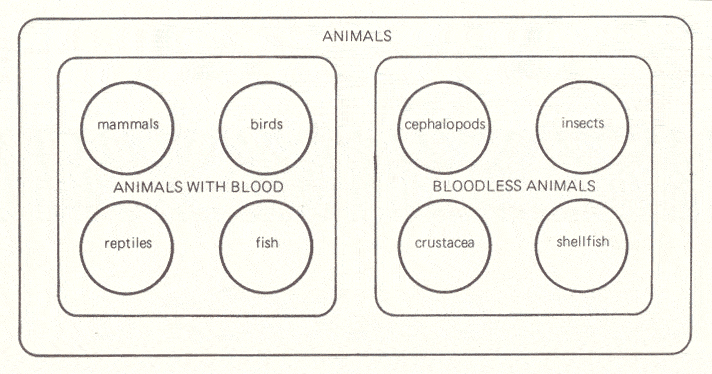 The Nested Hierarchy that we actually see in nature is not the one predicted by the ToE, but rather the one predicted by the Theory of Special Creation (it's actually a 'retrodiction'). Darwin wrote …
CHAPTER VI
DIFFICULTIES ON THEORY
…
LONG before having arrived at this part of my work, a crowd of difficulties will have occurred to the reader. Some of them are so grave that to this day I can never reflect on them without being staggered; but, to the best of my judgment, the greater number are only apparent, and those that are real are not, I think, fatal to my theory.These difficulties and objections may be classed under the following heads:–Firstly, why, if species have descended from other species by insensibly fine gradations, do we not everywhere see innumerable transitional forms? Why is not all nature in confusion instead of the species being, as we see them, well defined?(The Origin of Species. Contributors: Charles Darwin – author, Gillian Beer – editor. Publisher: Oxford University Press. Place of Publication: Oxford. Publication Year: 1996. Page Number: 140.)
So Darwin clearly thought that, according to his theory, all of nature should NOT be well-defined. Rather, we should see "innumerable transitional forms."
Now if this is not clear evidence from a source that evolutionists consider to be scientific (if evolutionists don't think Darwin is scientific, then who DO they think is scientific?), that Nested Hierarchies ARE NOT a prediction of ToE, then I give up. Now Douglas Theobald points out Darwin's discussion of Nested Hierarchies HERE, but the important point to note is that Darwin's diagram implies one huge Nested Hierarchy with a single celled ancestor at the top, which of course, would be true if Macroevolution had actually happened. But there's no way to show that it actually did happen, and the fact is that the Linnaean Nested Hierarchy (not Darwin's Hierarchy) is what we actually find in nature.
Denton, a non-YEC molecular biologist, discusses this issue extensively in Evolution: A Theory in Crisis (Adler & Adler, 1986) in Chapters 5 & 6 entitled, "The Typological Perception of Nature" and "The Systema Naturae from Aristotle to Cladistics" He points out that …
As a rule, overlapping sequential classification schemes occur in the classification of natural phenomena, while hierarchic classification is usually employed in artificial situations, in for example, the sub-divisions of a filing system or other similar man-made organizations. [Shows a sample diagram of the hierarchic classification of Transportation Machines](p. 121)
Denton points out that the hierarchical classification system was in place long before Darwin … even as far back as Aristotle. He quotes Lovejoy as follows …
Thus it was that from the end of the sixteenth to the end of the eighteenth century, the project of distributing all living beings, animal or vegetable, into a hierarchy of collective units enclosed one within another [Nested Hierarchy], gained such a hold upon naturalists, that it finally seemed to them the formulation of their scientific task. (Lovejoy, A.O., 1961, Great Chain of Being, Harvard University Press, Cambridge, Mass, p. 228)
Remember that most of these great naturalists were Creationists, so if Nested Hierarchies are a prediction of any theory, it is the Theory of Special Creation, not Evolution.
I conclude with a quote from Keith Thompson of Yale, who said …
No one needs reminding that we are well into a revolutionary phase in the study of evolution, systematics, and the interrelationships of organisms … to the thesis of Darwinian evolution … has been added a new cladistic antithesis which says that the search for ancestors is a fool's errand, that all we can do is determine sister group relationships based on the analysis of derived characters … It is a change in approach that is not easy to accept for, in a sense, it runs counter to what we have all been taught. Thompson, K. (1981) "A Radical Look at Fish-Tetrapod Relationships", Paleobiology, 7:153-156, see p. 153. Quoted in Denton, p. 139. Ellipses in Denton's quote.
So to summarize …
1) The story that the Nested Hierarchies (the one that we actually find in nature) are a prediction of ToE is a myth or worse, propagated by people like Douglas Theobald, probably a well-meaning, but misguided author.
2) Nested Hierarchies are more properly classifed as a retrodiction (see Popper) of the Theory of Special Creation, which is a scientific hypothesis derived from the Book of Genesis and other ancient literature.